At NeuroScience & TMS Treatment Centers, we are here for you. We believe in empowering our patients with the tools they need to help them live their best lives. As part of our commitment to patient-centered care, we provide convenient access to helpful information and resources. Learn more about our accepted insurances and policies, find the answers to some of your most frequently asked questions, pay your bill online, and more.
Our services are covered by several insurance plans, including Blue Cross Blue Shield of Tennessee, United Healthcare, Cigna, Aetna, Anthem, Optum, UMR, and more. Other insurance plans that may cover out-of-network benefits and single-case agreements include Tricare, Bright HealthCare, Beacon, and Humana. Insurance plans and coverage change frequently.

If yours is not included on this list, our services may still be covered. Please contact us or your insurance company to confirm. For more information, please reference our New Patient FAQ.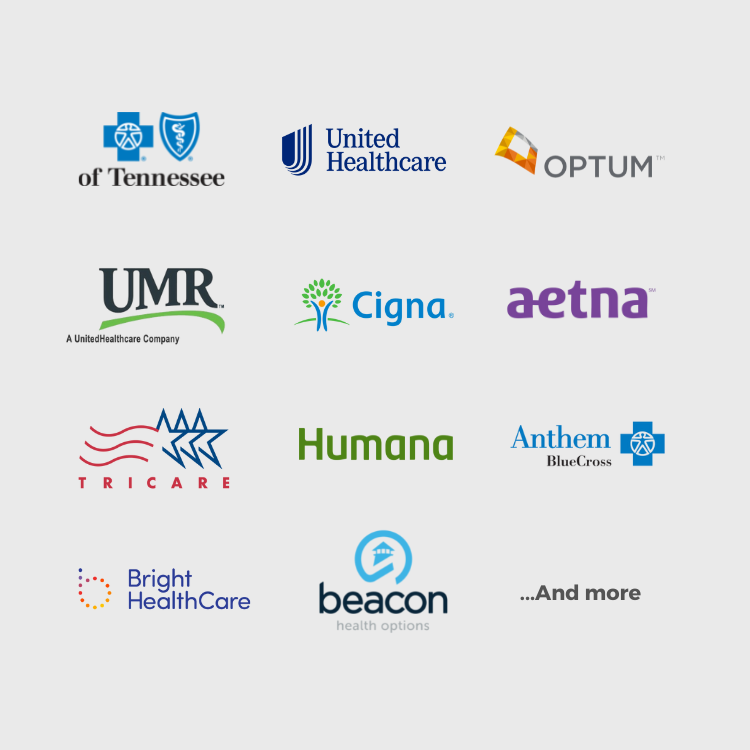 We value your time and strive to help make things convenient for our patients. Now, pay your bill online.
Select from the menu options below to view our patient policies, including our General Office Policies, Privacy Policy, and Insurance and Payment Policy.
We may occasionally update our policies. Use of our services after an update constitutes consent to the updated policies to the extent permitted by law. This policy is valid for NeuroScience & TMS Treatment Center (NSTMS). It is very important that you read and understand all the policies.
INITIAL APPOINTMENT DEPOSIT PAYMENT
A deposit payment* for the initial appointment is due prior to scheduling the appointment ($175). This payment reserves the appointment. This deposit will be applied to the cost of the initial appointment and it ensures that the clinician is paid a portion of the total fee, if the patient does not show for the appointment or cancels less than 72 hours prior to the New Patient appointment. If the clinician you see is in-network with your insurance, your deposit will be applied to the amounts you owe (deductible, co-pays, and co-insurance). If we are in-network, you will be responsible for your specific deductible, co-payment, and co-insurance. If you do not show up for your new patient visit, you will be responsible for the Full charge of the visit; for a new patient appointment = $395; for a TMS or Spravato Consultation = $350); the deposit only covers part of this charge, regardless if we are in-network.
*If your insurance payment covers your charges, your deposit can be refunded, or credited to your account.
CANCELLATION POLICY
We have a 72-hour (Three business-day) cancellation policy for all appointments. If you do not show or do not cancel within the notice period, you will be obligated to pay the full fee of the service. This cancellation policy includes virtual visits. Notification must be received by 4:00 pm to be counted on that business day. The Cancellation fee is NOT billable to insurance.
APPOINTMENT REMINDERS
As a courtesy, our electronic medical record provides appointment reminders via email or text as approved by the patient (or parent/guardian), in addition, staff may call to remind of an upcoming appointment. These reminders (electronic or phone) are not guaranteed and not receiving a reminder is NOT a reason not to avoid paying for missed or canceled appointments. These reminders may be incorrect as we are unable to edit the reminders from our Electronic Medical Record, for instance, if you know that your appointment is scheduled as virtual and the reminder says the appointment is at the office, your appointment will still be virtual.
TELEPHONE CALLS
NSTMS office staff employees typically answer telephones from 9 am to 4 pm, Monday through Friday. If we are assisting other patients OR if you are calling after hours, your call will go directly to voicemail. We check and respond to voicemails regularly during office hours. If you need to speak with a clinician urgently or emergently during or after office hours, you will be billed accordingly. If considered medically appropriate by the clinician, calls can be scheduled with clinicians and will be billed at their prorated hourly rate.
USE OF VIRTUAL APPOINTMENTS/VIDEO APPOINTMENTS FOR CLINICAL COMMUNICATION
Our clinicians may communicate via a video chat format like Doxy.me, Zoom, Skype or Google Video. A patient, who uses this form of communication, agrees and understands that this form of communication has substantial and inherent security risks and hereby allows such communication. These video calls will be billed at the clinicians prorated hourly rate or if covered by in-network insurance at the agreed upon rate. If a patient does not approve of this form of communication, then the patient must refuse such forms of communication and give us notification as such in writing. Face-to-face visits, and direct phone calls offer the only, more secure alternative.
Virtual visits with clinician must comply with state and local laws, and with the clinician malpractice coverage. You will be required to be within TN in order to be seen by a Prescribing Clinician at NSTMS. In addition, your insurance coverage may not cover charges for virtual visits in the same way that they do for face-to-face visits.
For virtual visits, please be prepared and be ready for the virtual visits before the scheduled time; sit with your telephone, and make sure that you can receive calls from unidentified numbers. If you are doing a video call, prepare your room, your computer, phone, or ipad before your scheduled appointment.
HIPAA COMPLIANT TEXT LINE: 615.551.5853
We have a secure, HIPAA Compliant Text Line which patients, and potential patients can use to communicate with staff during office hours, 9-4pm (Monday thru Friday, except federal or observed federal holidays). Clinicians & Therapists may send you information from an appointment, links for virtual visits, or confirmation of refills via this Secure text line. The Clinicians & Therapists can access the test line, but these clinicians and therapists do not monitor the text line; monitoring of the text line is by staff. The text line is not meant to be used as immediate access to a clinician or therapist; the text line can not take the place of a visit with your Clinician or Therapist. Important private information shared via this text line is shared with all staff and clinicians in the office. Urgent or Emergent issues should be handled with a phone call or emergent page to the clinician on call. As a potential patient or patient, you should consider text messages, like emails to our office. This is another (perhaps more efficient way) to communicate with staff to reschedule appointments, schedule appointments, ask a non-clinical question, etc. All clinicians can see these communications and these communications can be included as part of your electronic medical record.
EMERGENCY CALLS
We provide an on-call service for our current patients. Calls after hours will be managed and charged by a clinician on-call. Note: our clinicians rotate call coverage, so your primary clinician may not be the clinician on-call.
HOURS
Regular office hours are by appointment only.
USE OF EMAIL
If you provide us your email or originate an email to us, then you agree with the use of email with our office. Please note that your email system may be insecure and with continued emails, you are accepting the inherent privacy risks.
EMAIL IS NOT FOR MEDICAL EMERGENCIES OR URGENT QUESTIONS
Please do not use email for urgent or complicated issues that should be properly addressed via a consultation or at minimum a scheduled phone call to the office staff and provider. We use email for administrative purposes, like billing, receipts, scheduling, and patient feedback. We only use email from the domain name healnashville.com or nashvilletmsdoctor.com or hopeforyourbrain.com or TMSworkbook.com.
Please DO NOT accept any emails from other domains regarding care from our clinic. Patients, family members, and patients understand that using email has some inherent security risks. If you do not want us to use email to communicate, then give our office notification in writing and do not supply your email to us. If a patient originates an email to us, then they, therefore, give us permission to communicate with them via email. Clinicians responding to email may charge for their time, at a prorated hourly rate. Email communication with a clinician is a NON-COVERED charge which cannot be billed to insurance.
PRESCRIPTIONS & REFILLS
We prefer face to face or virtual appointments, and generally do not prescribe medication outside office visits. Medication refills will only be handled during office hours, during scheduled appointments, and only if as a Patient are CURRENTLY under our care. If a patient is prescribed medication, a Patient will be given enough medication to last until a Patient's next scheduled appointment. If a Patient's appointment is rescheduled because of unforeseen circumstances, contact the office staff to arrange for medication refills. The best way to get a refill, if it is approved, is to contact the office directly. Allow at least THREE business days (72 hours) for refills. Please Do NOT wait until you are out of medicine to request a refill. Prescription Refills Outside of an office visit, if allowed, cost $50 (fifty dollars). This prescription refill fee is a non-covered charge and is NOT billable to the Patient's insurance.
APPOINTMENTS/CHARGES
Clinicians in the office make efforts to see a patient at their scheduled time for their scheduled time. Situations do arise where additional time is medically needed to address a specific need. If the appointment goes beyond the originally booked time, the Clinician will bill for the additional time in session; additional time may not be billable to your insurance company and would be considered a non-covered charge. We ask prior to scheduling, for you to keep a credit card on file with our office, and to sign a billing agreement in the office to permit the collection of outstanding balances incurred from refills, phone calls, non-covered charges, copays, coinsurance, deductibles etc. Please refer to the separate payment policy for our office.
ADMINISTRATIVE FEES
Phone calls, letters, reviews of medical records, form completion, etc. will be billed based on the complexity of the job. Please be prepared to pay before your request. The basic fee schedule is noted in this Patient Pack and discussed in the Non-Covered Services/Charges section of Policies on Insurance & Payment.
CONFIDENTIALITY & PRIVACY
Patient confidentiality will be respected at all levels of communication and is protected by the Federal and State Laws. There are, however, situations in which confidentiality may be compromised and the provider's professional and legal duty to protect may override the dictates of confidentiality. Briefly, these situations may include a strong indication of imminent danger to self or others or indication of abuse or neglect of another. Patients under the age of 18 require consent from a parent or legal guardians to receive medical services. Please discuss your concerns about the limits of confidentiality with your clinician and read the Privacy (HIPAA) statement on our website, or on file at the office.
SOCIAL MEDIA
Staff and professionals are encouraged to avoid personal virtual relationships via social media (e.g. Facebook, Snapchat, Instagram, LinkedIn) with patients. Requests to friend a clinician will not be honored in order to respect professional boundaries.
RELEASE OF INFORMATION
Following the execution of a valid Patient Authorization Form (Release of Information), patient records, or a treatment summary will be forwarded to licensed professionals at no charge as a professional courtesy. Requests to release records to any other entity (including attorneys, underwriting companies, etc.) will be billed at the actual cost of supplying the records, to include cost of reviewing, copying, mailing, and additional professional time. Any request for release of records must allow at least three weeks preparation time as a Summary of Care (SOC) may be prepared by the treating clinician. It is the policy of our clinic to not release records directly to patients because medical & therapy records can include medical & psychiatric jargon and abbreviations. A patient may request a SOC of their treatments in our office. The typical charge for this SOC is $50. Should the patient want to review their entire medical record, this can be done together, in person, in an office appointment; charges for the office appointment apply.
BILLING DISPUTE
If a patient receives a charge which they believe to be invalid, our office will accept a written notice concerning the disputed charge. We will review the dispute with supporting evidence and respond in a timely manner.
LABS
When we partner with select Laboratories that provide testing and testing results, the lab will bill the patient's insurance directly. Some labs we use may not work with Medicare, Medicaid, or TennCare. If we collect the specimen for the laboratory test, our office may charge a collection fee which is payable at your next session or in a monthly statement, whichever comes first. This collection fee may not be covered by your insurance.
FOR LABS – WHAT YOU MIGHT SEE ON YOUR INSURANCE EOB
You may see lab/laboratory analysis with fees to a patient. In most cases, the lab will bill you directly for the costs of the tests minus the amounts contracted or paid for by your insurance. Although we cannot guarantee this process, we believe this means that the amount your insurance pays will be the amount collected by the lab for your test.
SPECIAL TESTS OR PROCEDURES, RESULTS (Labs, Urine Drug Screening, COVID Testing, Genetic Testing)
Most lab results will be reviewed with the patient at the next scheduled visit, (unless there is a more pressing need prior to the visit). A small clinical charge may be charged to review the laboratory values when the results arrive in our office. In most cases, clinicians will attempt to wait and review the information during your appointment. In some cases, because your appointment may not be scheduled for weeks to months, clinicians may decide to handwrite a note on the laboratory results and send the copy to you to convey the message before your next appointment. These results can be sent via email (if you have agreed), secure text, and mail.
MINORS
With all minors, or wards, we must legally have at least one (1) parent/guardian present in the office during the first appointment, and subsequent appointments unless otherwise discussed with the clinician. The interview will include the parent for a portion of the time, but we will also take some time to see the patient alone. If parents are divorced, both can attend if they choose. It is expected that parents will maintain calm conversation focused on the patient. If it is a volatile situation between parents, it is better for one (1) parent to attend and the other to write a letter describing their observations and concerns for the child. If divorced parents do not communicate well, we alternatively suggest that the non-attending parent schedule a meeting with providers either in-person or by phone after the initial evaluation is complete. This encounter will be billed as either a consultation with a family member or as a regular session depending on the time required and whether it is in-person or virtual. It is acceptable for the child to attend that meeting, or not. Any testing or available I.E.P. should be brought to the session or provided prior to the session for review.
VIRTUAL VISITS IN STATE
During the past year during the SARS-COVID-19 pandemic, the clinicians at the NeuroScience & TMS Treatment Centers (NSTMS) have accommodated patients with virtual visits even when patients have traveled out of Tennessee (TN).
Because of expected upcoming changes in many state laws and malpractice coverage changes, the prescribing clinicians at the NSTMS will only be able to offer virtual care (with prescribing medications) if the patient is located in TN at the time of the visit. THIS DOES NOT APPLY TO THERAPISTS. Because therapists are covered by different licensing boards and malpractice coverage, they are allowed to see patients who are not in TN.
If you have chosen to travel outside of TN, you will need to make sure that you will be in TN for your virtual or face to face appointment if you are being prescribed medication.
If you have traveled or moved outside of TN during the pandemic you will need to travel back to TN to have your virtual or face-to-face appointment with your prescribing clinician.
If you do not plan to return to TN, you will need to make arrangements to get prescriptions in the state where you are presently living.
If you fail to honor the New Virtual appointment policy, your visit could be terminated by the prescribing clinician. In this case, you will be responsible for the full cost of the appointment; insurance will not cover these costs.
COVID POLICY
We have implemented a COVID-19 policy in the office to keep you, your family, our families, and all employees and patients in our clinic free of illness. Please notify us at support@hopeforyourbrain.com before you come in if you have Covid, or have a fever, cough any shortness of breath. If you have these symptoms or have been around anyone who has had COVID 19 in the last seven days, you should quarantine and be tested.
We offer virtual visits for your care if you can not attend your appointment in person.
DEPOSIT
See General Policies for Initial Appointment Deposit Payment policy.
GENERAL IN-NETWORK INSURANCE
The contract with an insurance company to pay for any portion of patient medical care is between the patient and the patient insurance company. NeuroScience & TMS Treatment Centers (NS-TMS) clinicians are in-network with SOME insurance and NS-TMS files Patient's claims for in-network insurance only. If the Patient provides accurate insurance information and is properly covered, NS-TMS will file in-network claims and follow up on reimbursement. If we are in-network with an insurance company and are contractually required to obtain authorization for care, we will complete this process.
A patient must certify that he/she (or Patient's dependent) has insurance coverage, and If any NS-TMS clinician seen is a contracted provider with the Patient's insurance, the Patient assigns directly to NS-TMS all insurance benefits. NS-TMS will file these in-network insurance claims and it is the Patient obligation to pay the copay, deductible, and any co-insurance due. If the Patient's insurance company fails to reimburse because of non-coverage, the Patient is still financially responsible for all charges. The Patient, hereby, authorizes NS-TMS to release all information necessary to secure the payment of benefits. The Patient authorizes the use of this signature on all insurance submissions.
OUT OF NETWORK INSURANCE
Payment is due at the time of service, regardless of expectations that out-of-network insurance will cover claims. By reducing costs associated with billing, coding diagnosis and procedures, referrals, authorizations, payment delays, EOB reviews, claim denials, resubmissions, collection risks and other managed care costs, we can focus on Patient's care. Reimbursement, if allowed, will be paid to the patient as is allowed by your insurance. If you are out-of-network, you will be expected to pay in full for your appointments and services rendered in the clinic. NS-TMS cannot and does not guarantee out-of-network insurance reimbursement of any kind. We can provide a statement of service (SOS) to the patient or parent/guardian for reimbursement out-of-network, but you will have to submit this form to your insurance company. We recommend that Patients contact their insurance carrier and request instructions for filing claims. Patients must follow up with their insurance to understand how claims will be reimbursed. The Patient or responsible party is responsible to check with their insurance plan from time to time to ensure claims are being properly processed.
OUT-OF-NETWORK AUTHORIZATIONS
Upon Patient request, we will provide a list of fees and billing codes before any services are performed. A current list of fees is attached and is subject to change. We recommend contacting the Patient's insurance carrier to verify benefits and to find out how much insurance will reimburse for services provided by our office. It is the Patient's responsibility to obtain all referrals/authorizations required by the Patient's out-of-network insurance plan to file claims.
NON-COVERED SERVICES/CHARGE
The Patient has been informed that the Patient's healthcare benefits insurer or the administrator of the benefits for the insurance plan may determine that some procedures and events are not covered by insurance, these are called NON-COVERED SERVICES.
NON-COVERED SERVICES include but are not limited to:
missed appointments, (patient will be charged the full cost of the visit that is missed)
appointments canceled with less than 72-hour notice, (patient will be charged the full cost of the visit that is canceled)
prescription refills outside visits, (the patient will be charged $50 for the refill at the clinician's discretion)
phone calls outside scheduled visits, (the patient will be charged at a prorated hourly rate at the clinician's discretion)
emails to clinicians outside of scheduled visits, (the patient will be charged at a prorated hourly rate at the clinician's discretion)
visits via telephone or electronic means instead of in-office visits, (patient will be charged the full cost of the visit unless insurance allows telemedicine visits at the same rate as face to face visits)
reviewing genetic testing, (the patient will be charged $50 for the review at the clinician's discretion)
laboratory collection fees, (the patient may be charged $30 to collect and process the specimen)
emergent or urgent calls after office hours, (the charge is $100 per 10min at the clinician's discretion)
paperwork completed outside of office visits, e.g. records review, lab review & prior authorization paperwork (the patient will be charged based on the clinician's time utilized at the clinician's discretion)
Our clinic charges for these services as it takes valuable clinician time to complete the tasks or services. The Patient has been informed what the potential costs of the referenced service(s) will be if elected to receive the service(s).
Patient understands that if insurance plan determines that the service(s) is not a Covered Service, an Investigational Service, is or the service is not considered to be Medically Necessary or Medically Appropriate, then Patient will be responsible to pay for all costs associated with the service(s), including, but not limited to, practitioner costs, facility costs, ancillary charges, and any other related expenses. The Patient acknowledges that his/her insurance plan may not pay for these service(s) or treatment(s) and the patient would be responsible for these non-covered charges.
These services may be an Excluded service (non-covered service), may be designated Investigational Services, may not be considered Medically Necessary or Medically appropriate by insurance, or per a patient benefit plan from a specific Insurance Plan. A NON-COVERED service would be excluded from coverage by The Patient's health care benefits plan. NS-TMS Clinicians strive for the best evidence-based medical care and cannot foresee how an insurance company may decide the medical necessity of service. If the treatment or service we prescribe as first-line care is not covered or available with your health plan; NS-TMS clinicians will inform patients about alternative treatments that may be covered by the Patient's Insurance plan. We do strive for the best options and try to utilize a patient's covered services first.
The Patient understands that the Provider may request that the Patient's insurance plan reconsider that determination by presenting further evidence that the referenced service(s) should be covered. For example, in times when an insurer claims that service is investigational, NS-TMS might present data to the insurance company that shows that the service or treatment is not an Investigational Service, is a Covered Service, or that the service is considered to be Medically Necessary or Medically Appropriate. The Patient also understands that the Patient has the right to request a reconsideration of that determination, as described in the Member grievance section of the health care benefits plan, either before or after receiving the service(s).
PAYMENT OF NON-COVERED CHARGES
The Patient understands and agrees that the Patient is 100% responsible to pay for the full charge for non-covered services, as published or a prorated amount of provider's time (Physician's time $350/hour, NP's time $200/hour). The Patient approves and authorizes NS-TMS to charge the Patient's credit card as these (non-covered service) payments become due. The Patient is aware that the initial and follow-up appointments cancellation policy requires a notice three (3) business days prior to the appointment in order to avoid being charged for a scheduled service.
FINANCING OPTIONS FOR PAYMENT
We do not have payment plans or financing options internally. We recommend using a credit card to finance your payments with us if you prefer.
GOVERNMENT SPONSORED INSURANCE (MEDICARE, MEDICAID, OR TENNCARE)
The Providers at NS-TMS have chosen not to enroll OR have chosen to terminate their Medicare contracts. We are not Medicare, Medicaid, or TennCare Providers. All patients who have Medicare insurance policies (eligible for Medicare) must note that NS-TMS may not file a claim to Medicare, Medicaid, nor TennCare for reimbursement of your medical services. Government-Sponsored insurance plans may require and stipulate physicians, nurse practitioners, therapists, and other clinicians to practice with specific medication formularies, and specific treatment protocols. Our office does not work with these government-sponsored insurance plans. If you have these plans, you may receive care by clinicians who accept and work with your plan. It is important that you understand that these plans likely will not cover your care (visit costs) and may not cover your medications, or your diagnostic workup recommended by the clinician (tests and labs ordered).
Medicare usually requires that Opted-out providers or Non-Medicare providers enter into a private contract with patients in compliance with 42 U.S.C. §1395a; 42 C.F.R. § 405, subpart D. As we are NOT Medicare providers, have not been excluded, and have not entered into a contract with Medicare, we will not ask you to enter into a private contract. We want our Medicare beneficiaries to know that you can individually file a claim with Medicare using form 1490 S which can be obtained via the company that manages your benefits (PALMETTO in TN). Again, we cannot file the claim for you, as we are not contracted with these companies. You may be reimbursed directly for the portion Medicare would have paid an in-network Medicare provider.
INSUFFICIENT FUNDS
The Patient agrees and understands that the Not Sufficient Funds (NSF) Fee will be added to the Patient's account for any "bounced" check.
INTEREST PENALTY ON OUTSTANDING BALANCE
The Patient agrees and understands that any outstanding balance over 60 days is subject to the highest interest rate allowed by law in the State of Tennessee.
OUTSTANDING BALANCE PAYMENT GUARANTEE
While the majority of patient fees are paid for at the time of service, some charges like emergency calls, prescription refills outside an appointment, no show charges, record reviews, letters, consultations with outside providers, bounced checks, etc., as an example, may incur when the patient is not available to pay. In the event the patient incurs any charge at any time, the Patient hereby authorizes this office to charge the credit card on file for the total amount outstanding. The Patient can request that another form of payment be used for these outstanding charges. Upon request, the Patient can be given a completed statement of service with all the codes necessary to file a claim with your insurance carrier. We recommend you contact your insurance carrier and request instructions for filing your claims. You may request a statement from billing by faxing our office or contacting our billing office.
We value your privacy very highly. Please read this Privacy Policy carefully before using the www.hopeforyourbrain.com Website (the "Website") operated by NeuroScience & TMS Treatment Centers a corporation formed in Tennessee, United States ("us," "we," "our") as this Privacy Policy contains important information regarding your privacy and how we may use the information we collect about you.
Your access to and use of the Website is conditional upon your acceptance of and compliance with this Privacy Policy. This Privacy Policy applies to everyone, including, but not limited to visitors, users, and others, who wish to access or use the Website.
By accessing or using the Website, you agree to be bound by this Privacy Policy. If you disagree with any part of the Privacy Policy, then you do not have our permission to access or use the Website.
WHAT INFORMATION WE COLLECT
We collect any and all information that you enter on this Website. We collect the following information about you:
Category of information:

Specific piece of information

Identifying information:

Name

Identifying information:

Phone number

Identifying information:

Email address

Characteristics of protected classifications:

Gender
COOKIES
A cookie is a small piece of data sent from a website and stored on your computer by your web browser. The file is added once you agree to store cookies on your computer or device, and the cookie helps analyze web traffic or lets you know when you visit a particular site. Cookies allow sites to respond to you as an individual. The Website can also tailor its operations to your needs, likes, and dislikes by gathering and remembering information about your preferences.
This Website collects cookies and may use cookies for reasons including, but not limited to:
Analyze our web traffic using analytics package.
Identify if you are signed into the Website.
Test content on the Website.
Store information about your preferences.
Recognize when you return to the Website.
Overall, cookies help us provide you with a better website, by enabling us to monitor which pages you find useful and which you do not. A cookie in no way gives us access to your computer or any information about you, other than the data you choose to share with us.
You can accept or decline cookies. Most web browsers automatically accept cookies, but you can modify your browser setting to decline cookies if you prefer. This setting may prevent you from taking full advantage of the Website.
CHILDREN'S PRIVACY
This Website is intended for use by a general audience and does not offer services to children. Should a child whom we know to be under 18 send personal information to us, we will use that information only to respond to that child to inform him or her that they cannot use this Website.
ANALYTICS PROGRAMS
This Website uses the following analytics program(s) to collect information about you and your behaviors: Facebook. To learn how to opt out, please visit the website(s) of the analytics program(s) used.
THIRD-PARTY WEBSITES
This Website may contain hyperlinks to websites operated by parties other than us. We provide such hyperlinks for your reference only. We do not control such websites and are not responsible for their contents or the privacy or other practices of such websites. It is up to you to read and fully understand their Privacy Policies. Our inclusion of hyperlinks to such websites does not imply any endorsement of the material on such websites or any association with their operators.
HIPAA POLICIES
This policy explains how the office may use and disclose information about patients; it also informs patients of their rights as a patient/guardian. Respecting a patient's confidential and private medical/psychiatric information is very important in this office. We work very hard to protect privacy and preserve the confidentiality of patient personal health information. Federal rules and regulations are in place to help maintain the privacy of the medical/psychiatric record. The law requires the office to give patients this written notice, follow the terms of this notice, keep medical/psychiatric information private, and only disclose patient information as is authorized or allowed by federal laws, rules, or regulations.
Every patient must sign the privacy policy statement attesting to receipt of the notice. The office must keep a record of releases of information and provide it to the patient upon request; in addition, the office must keep copies of all authorizations for at least six years. If patients consent, the office is permitted by federal privacy laws to make uses and disclosures of health information for purposes of treatment, payment, and health care operations. Protected health information is the information we create and obtain in providing our services to patients. Such information may include documenting symptoms, examination results, test results, diagnoses, treatment, and applying for future care or treatment. It also includes billing documents for those services.
EXAMPLES OF USES OF HEALTH INFORMATION FOR TREATMENT PURPOSES ARE
Staff obtains treatment information about patient and records it in a health record. During the course of treatment, the doctor may determine that a patient needs an EKG, medical procedure, laboratory test, or emergency evaluation. He/she will share information with the doctor, or assistant, in order to get tests completed or to permit emergency care in the case of an emergency assessment.
EXAMPLES OF USES OF HEALTH INFORMATION FOR PAYMENT PURPOSES
We submit requests for payment to health insurance companies when patients agree. The health insurance company or business associate helping us obtains payment requests information from us regarding patient medical care given. We will provide information to them about patients and the care given.
EXAMPLES OF USES OF HEALTH INFORMATION FOR HEALTH CARE OPERATIONS
We may obtain services from business associates such as quality assessment, quality improvement, outcome evaluation, protocol and clinical guidelines development, training programs, credentialing, medical review, legal services, billing services, mailing services, and insurance. We will share information about patients with such business associates as necessary to obtain these services. Those business associates must maintain patient confidentiality by law as well.
INDIVIDUAL, PATIENT/GUARDIAN, HEALTH INFORMATION RIGHTS:
Patients have the right to have medical and psychiatric information kept private.
Patients have the right to limit the release of information to only that information authorized and to only those individuals authorized to receive the information. Authorizations are required for most all disclosures of psychiatric information including but not limited to general requests for information, transfers of care to another doctor, psychotherapy notes, life and disability insurance policy applications, and workman's compensation claims. Patients may sign a written request in our office or obtain a release of information from our website and mail or fax it to the clinician's name and the address here: 2125 Belcourt Ave, Nashville, TN 37212; (615) 379-8600 phone (615) 269‐3596 fax
Patients have a right to request that communication of health information be made by alternative means or at an alternative location. A written request may be delivered to our office (as above).
Patients have the right to revoke any authorization at any time. Patients must understand that the clinician may have already used or disclosed information at the time the authorization is revoked. Canceling an authorization would not affect the information already used or disclosed.
Patients have the right to a history of all disclosures of private medical/psychiatric information. Patients may deliver a written request to our office.
Patients have the right to review, read, and have a copy of their medical/psychiatric record upon request. (Our office procedures do allow us to bill for the records and allow us up to 30 days to copy those records stored on site. Up to 60 days is allowed for those records that are in long-term storage.) Access to part of the medical record may be denied because psychotherapy records are considered private protected records. If there are any questions about this possibility, please ask staff or the clinician involved.
Patients have the right to complain to us, their health plan, or to the Department of Health and Human Services, concerning any violation of privacy policies.
Patients have the right to exercise any of the above rights by contacting the office manager (privacy officer) in person or in writing during normal business hours. She will aid on the steps for exercising rights.
Patients have the right to review the Privacy Policies and Procedures before signing the consent authorizing use and disclosure of protected health information for treatment, payment, and health care operations.
Patients also have the right to request amendments to their record.
OUR OFFICE RESPONSIBILITIES AND RIGHTS
We must maintain the privacy of health information as required by law.
We must provide a notice as to our duties and privacy practices as to the information we collect & maintain.
We must abide by the terms of this notice.
We must notify if we cannot accommodate a requested restriction or request.
We must accommodate reasonable requests regarding methods to communicate health information
We must accommodate requests for an accounting or history of disclosures.
We reserve the right to amend, change, or eliminate provisions in our privacy policy and access practices and to enact new provisions regarding the protected health information we maintain. If our information practices change, we will amend our notice. Patients are entitled to receive a revised copy of the notice by calling and requesting a copy of our notice or by visiting our office and picking up a copy.
We have the right to apply any new changes for all medical/psychiatric information kept, including information created before the changes.
We have the right to disclose limited information to protect patient well-being and others if we believe a patient is abusing prescription medications.
We have the right to disclose limited information to protect patient well-being should a patient require emergent hospitalization for psychiatric or other medical reasons.
We have the right to disclose limited information if national, state, or local governmental security is threatened in any manner.
We have the right and are required by law to disclose limited information to protect any other individual should we believe that a patient has threatened (or implied a threat of) bodily harm to another with intent to act upon those threats.
We have the right and are required by law to disclose limited information to protect any minor (or adult who is unable to care for him or herself) in the case where we believe there is abuse occurring, regardless of how a patient is involved.
We have the right to disagree with any request to alter the record or information if a patient request would violate our ethical or moral obligations to be truthful, or if the record is reasonably accurate and complete.
TO REQUEST INFORMATION OR FILE A COMPLAINT
If a patient has questions, would like additional information, or wants to report a problem regarding the handling of patient health information, the individual may contact the Office Manager at (615)-224-9800. Additionally, if a patient believes privacy rights have been violated, an individual may file a written complaint to our office by delivering the written complaint to the Office Manager.
Anyone may also file a complaint by mailing it to the Secretary of Health and Human Services whose street address is Atlanta Federal Center, Suite 3B70, 61 Forsythe Street, SW, Atlanta GA 30303-8909 phone (404) 562-7886, fax (404) 562-7881. We cannot, and will not, require someone to waive the right to file a complaint with the Secretary of Health and Human Services (HHS) as a condition of receiving treatment from the office. We cannot, and will not, retaliate against anyone for filing a complaint with the Secretary of Health and Human Services.
THE FOLLOWING IS A LIST OF OTHER RIGHTS ALLOWED BY FEDERAL LAW:
PATIENT CONTACT
We may contact patients to provide them with appointment reminders, with test or procedure results, with information about treatment alternatives, or with information about other health-related benefits and services that may be of interest.
NOTIFICATION – PATIENTS HAVE THE OPPORTUNITY TO AGREE OR OBJECT
Unless there is objection, we may use or disclose protected health information to notify, or assist in notifying, a family member, personal representative, or other person responsible for patient care, about patient location and about general condition or state.
COMMUNICATION WITH FAMILY
Using our best judgment, we may disclose to a family member, other relative, close personal friend, or any other persons, patients-identified, health information relevant to that person's involvement in patient care or in payment for such care if there is no objection or in an emergency.
DISASTER RELIEF EFFORTS
We may use and disclose protected health information to assist in disaster relief efforts.
OPPORTUNITY TO AGREE OR OBJECT IS NOT REQUIRED BY FEDERAL LAW FOR THE CONTROLLING DISEASES
As required by law, we may disclose protected health information to public health or legal authorities charged with preventing or controlling disease, injury, or disability.
CHILD ABUSE & NEGLECT
We may disclose protected health info to public authorities as allowed by law to report child abuse or neglect.
FOOD AND DRUG ADMINISTRATION (FDA)
We may disclose to the FDA, protected health information relating to adverse events with respect to food, supplements, products and product defects, or post-marketing surveillance information to enable product recalls, repairs, or replacements.
VICTIMS OF ABUSE, NEGLECT, OR DOMESTIC VIOLENCE
We can disclose protected health information to government authorities to the extent the disclosure is authorized by statute or regulation and in the exercise of professional judgment the clinician believes the disclosure is necessary to prevent serious harm to the individual or other potential victim.
OVERSIGHT AGENCIES
Federal law allows us to release protected health information to appropriate health oversight agencies or for health oversight activities to include audits, civil, administrative or criminal investigations, inspections, licensures or disciplinary actions, and for similar reasons related to the administration
JUDICIAL/ADMINISTRATIVE PROCEEDINGS
We may disclose protected health information in the course of any judicial or administrative proceeding as allowed or required by law, with consent, or as directed by a proper court order or administrative tribunal, provided that only the protected health information released is expressly authorized by such order, or in response to a subpoena, discovery request or lawful process.
LAW ENFORCEMENT
We may disclose protected health information for law enforcement purposes as required by law, such as when required by court order, including laws that require reporting certain types of wounds or other physical injury.
CORONERS, MEDICAL EXAMINERS AND FUNERAL DIRECTORS
We may disclose protected health information to funeral directors or coroners consistent with law to allow them to carry out their duties.
ORGAN PROCUREMENT ORGANIZATIONS
Consistent with applicable law, we may disclose protected health information to organ procurement organizations or other entities engaged in procurement, banking, or transplantation of organs, eyes, or tissue for the purpose of donation and transplant.
RESEARCH
We may disclose information to researchers when an institutional review board that has reviewed the research proposal and established protocols to ensure privacy of protected health information has approved their research.
THREAT TO HEALTH AND SAFETY
To avert a serious threat to health or safety, we may disclose protected health information consistent with applicable law to prevent or lessen a serious, imminent threat to the health or safety of a person or the public.
FOR SPECIALIZED GOVERNMENTAL FUNCTIONS
We may disclose protected health information for specialized government functions as authorized by law such as to Armed Forces personnel, for national security purposes, or to public assistance program personnel.
CORRECTIONAL INSTITUTIONS
If as a patient, an individual is an inmate of a correctional institution, we may disclose to the institution of its agents the protected health information necessary for health and the health and safety of the patient and others in the institution.
WORKERS COMPENSATION
If as a patient, an individual is seeking compensation through Worker's Compensation, we may disclose protected health information to the extent necessary to comply with laws relating to Workers Compensation agencies.
OTHER USES AND DISCLOSURES
Other uses and disclosures besides those identified in this Notice will be made only as otherwise authorized by law or with written authorization which may be revoked except to the extent information or action has already been taken.
WEBSITE
If we maintain a website that provides information about our entity, this Notice will be published on the website.
QUESTIONS
If you have any questions about this Privacy Policy, please contact our management company at chuck@cromwellmc.com.
Are you an existing patient?
If you are an existing patient, please complete our existing patient assessment BEFORE your follow-up appointment with your clinician.
It's natural for new patients to have questions. So, we've compiled the answers to some of our new patients' most frequently asked questions below. Still have questions? No problem! Contact us online or give us a call at 615.224.9800.
Our clinicians are board-certified and extremely skilled and experienced in many areas of psychiatry. We treat any psychiatric disorder but the following are the ones we see most commonly: depression, treatment-resistant depression, bipolar disorders, OCD, and anxiety disorders. In the new patient evalutaion or consultation, we offer a very thorough evaluation which is the best way to determine and develop a long-term plan with you in our clinic. We collaborate with outside referring therapists and physicians when releases are given. In rare cases, we may determine, in the evaluation or ongoing care, that a particular plan exceeds the care we can offer, but if so, we provide appropriate referrals. Learn more on our Comprehensive Behavioral Medicine page.
If you are in-network with your clinician in our office, you will be responsible for your co-pay, coinsurance, and/or deductible. For specific information regarding your plan and coverage, please contact your insurance company. We require a $50 deposit to schedule your first appointment and will use it to offset any fees you will owe for your co-pay, coinsurance, and/or deductible. If a deposit balance remains after your insurance claims are processed, we will refund the balance or apply it as credit toward your next visit.
To find out if our services and/or providers are covered by your insurance plan, please contact your insurance company. Most of our clinical providers, with the exception of Ali Self, LCSW, are in-network with Aetna, BCBS/Anthem, United/Optum, and Cigna. The enrollment package you will receive upon contacting us includes more information about insurance coverage for each provider. For TMS treatments, we work very well with all insurances, including, but not limited to Tricare, Humana, Bright Health, Beacon, and others in addition to our in-network plans (Aetna, United, Optum, BCBS/Anthem, and Cigna).
Unfortunately, we do not take Medicare, Medicaid or Tenncare in the office at this point. Patients with these plans may opt to see our Nurse Practitioners as Private Pay/Out of Network. Please note if you have an Advantage plan like BCBS Advantage, that is still a Medicare Plan that we cannot accept. However, as part of a clinical trial, Vagus Nerve Stimulation (VNS) treatment is available at NO COST to patients with Medicare in our centers. Qualified patients may even be paid for their participation. Contact us online or call us at 615.224.9800 to learn more and see if you qualify.
After we receive the completed paperwork and deposit, we are typically able to get patients in to see one of our clinicians within a week, some of the more experienced clinicians and physicians may be, at times, longer.
Some of the clinicians begin seeing patients as early as 14 years of age and up. Others only see adults.
We require a $50 deposit to secure your first appointment with us. We allot 90 minutes in the physician or clinician's schedule to review your records and do your evaluation or consultation. If your clinician is in-network with your insurance, our staff will use your deposit after your visit, to offset any co-pays and/or deductibles which you may owe after your insurance claim is processed. If a deposit balance remains after your insurance claim is processed, we will apply your deposit as a credit toward your next visit or you may request a refund for the remaining credit. If the total fees incurred are greater than the deposit amount, you will be responsible for the difference. If you are out-of-network, you will be responsible for the $50 deposit, plus the remaining balance at the time of your visit.
If you need to cancel your first appointment, please do so with more than 3 business days' notice in order to receive a full refund of your deposit. We will process your full refund the same day with proper notice. Insurance will not cover late cancellations or 'no-shows'. If you cancel the appointment late, or you do not show up for the scheduled appointment, you will owe the full amount of the visit regardless if the clinician is in-network or out-of-network. For more information, please refer to our Insurance & Payment Policies.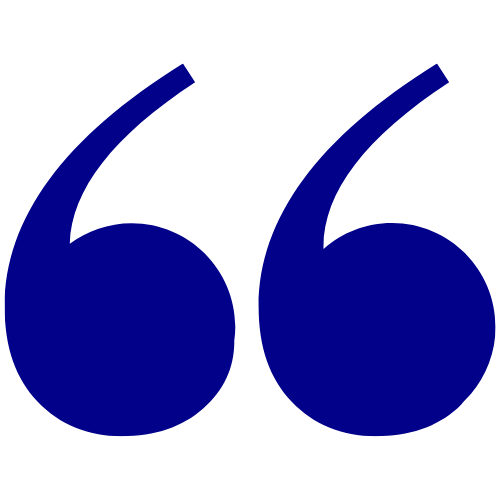 Physician Recommended.
Patient Preferred.
Dr. Cochran at The Neuroscience and TMS center has served as my psychiatric care physician for the past 5 years. I have made tremendous progress while seeing her. She is attentive, thorough, and professional. I refer her to everyone I know in need of psychiatric care because I trust her and her staff completely. I am very thankful to be a patient of the Neuroscience and TMS center.
-CL
This hands down is the BEST doctor's office I've ever been to. Not just on a psychiatric level, but just a medical setting in general. I love Dr. Becker and I'm beyond grateful that I found him. He is very personable and just one of the easiest people to talk to. And the front desk is great too and that goes a long way! So yes, 5 stars! I recommend this to anyone who needs to find a good and relaxed environment for psychiatry.
-MM
Mary is wonderful. She understands my medical condition and truly cares. She listens and comforts you in time of need. She is a true human being and doesn't treat you like a number. She is very professional and knows her stuff.
-AC
Ali was amazing. We have searched for help for years for our son. It was nice for her to listen but then give great advice!! We are in the process of implementing her parenting plan and It is not easy but we can already see a difference!!
-ER
This was a great treatment for me. I have completed TMS therapy numerous times b/c I keep getting better and better. I suffered a traumatic brain injury and was steered towards TMS and it has helped me tremendously…This team knows what they are doing and I'm happy I had the opportunity to do this.
-JP
The staff are 100% committed to the clients' health and well-being. They find solutions tailored to the individual's needs and goals. If I could leave 10 stars, I would. ⭐️⭐️⭐️⭐️⭐️⭐️⭐️⭐️⭐️⭐️
-HH
Everyone from Dr. Becker on down has done an outstanding job. Professional and caring that is hard to find in medicine today and you guys provide both!! And, Emily is a real gem as the TMS tech.
-EPC, MD [VUMC]

Want to learn more about one of our treatments or services?
Need to schedule an appointment or have a question about your care plan?
We're here for you!
Call 615.224.9800, use our HIPAA compliant text line, 615-551-5853,
or simply complete the following contact form and someone will be in touch with you during office hours.