At NeuroScience & TMS Treatment Centers, we are here for you. We believe in empowering our patients with the tools they need to help them live their best lives. As part of our commitment to patient-centered care, we provide convenient access to helpful information and resources. Learn more about our accepted insurances and policies, find the answers to some of your most frequently asked questions, pay your bill online, and more.
Our services are covered by several insurance plans, including Blue Cross Blue Shield of Tennessee, United Healthcare, Cigna, Aetna, Anthem, Optum, UMR, and more. Other insurance plans that may cover out-of-network benefits and single-case agreements include Tricare, Bright HealthCare, Beacon, and Humana. Insurance plans and coverage change frequently.

If yours is not included on this list, our services may still be covered. Please contact us or your insurance company to confirm. For more information, please reference our New Patient FAQ.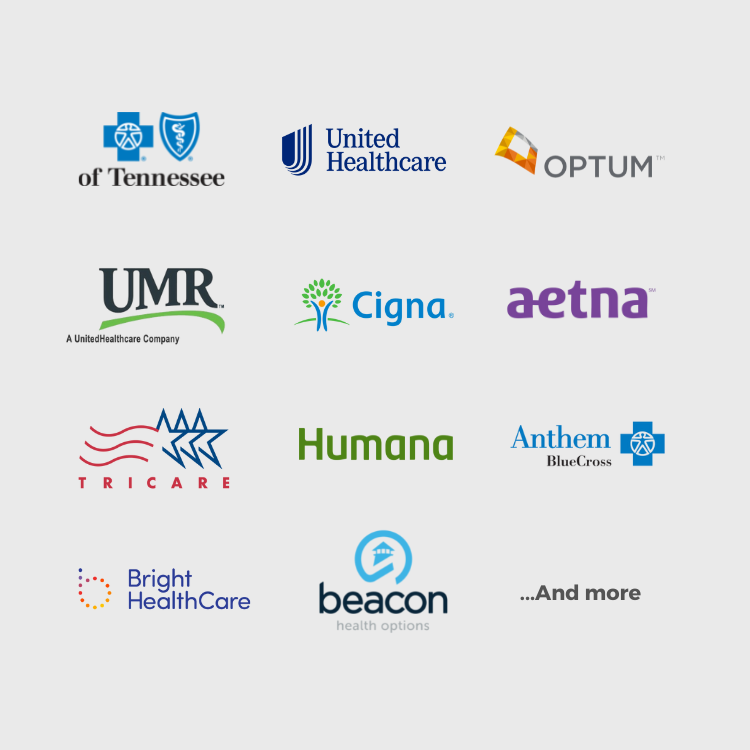 We value your time and strive to help make things convenient for our patients. Now, pay your bill online.
Are you an existing patient?
If you are an existing patient, please complete our existing patient assessment BEFORE your follow-up appointment with your clinician.
It's natural for new patients to have questions. So, we've compiled the answers to some of our new patients' most frequently asked questions below. Still have questions? No problem! Contact us online or give us a call at 615.224.9800.
Our clinicians are board-certified and extremely skilled and experienced in many areas of psychiatry. We treat any psychiatric disorder but the following are the ones we see most commonly: depression, treatment-resistant depression, bipolar disorders, OCD, and anxiety disorders. In the new patient evalutaion or consultation, we offer a very thorough evaluation which is the best way to determine and develop a long-term plan with you in our clinic. We collaborate with outside referring therapists and physicians when releases are given. In rare cases, we may determine, in the evaluation or ongoing care, that a particular plan exceeds the care we can offer, but if so, we provide appropriate referrals. Learn more on our Comprehensive Behavioral Medicine page.
If you are in-network with your clinician in our office, you will be responsible for your co-pay, coinsurance, and/or deductible. For specific information regarding your plan and coverage, please contact your insurance company. We require a $50 deposit to schedule your first appointment and will use it to offset any fees you will owe for your co-pay, coinsurance, and/or deductible. If a deposit balance remains after your insurance claims are processed, we will refund the balance or apply it as credit toward your next visit.
To find out if our services and/or providers are covered by your insurance plan, please contact your insurance company. Most of our clinical providers, with the exception of Ali Self, LCSW, are in-network with Aetna, BCBS/Anthem, United/Optum, and Cigna. The enrollment package you will receive upon contacting us includes more information about insurance coverage for each provider. For TMS treatments, we work very well with all insurances, including, but not limited to Tricare, Humana, Bright Health, Beacon, and others in addition to our in-network plans (Aetna, United, Optum, BCBS/Anthem, and Cigna).
Unfortunately, we do not take Medicare, Medicaid or Tenncare in the office at this point. Patients with these plans may opt to see our Nurse Practitioners as Private Pay/Out of Network. Please note if you have an Advantage plan like BCBS Advantage, that is still a Medicare Plan that we cannot accept. However, as part of a clinical trial, Vagus Nerve Stimulation (VNS) treatment is available at NO COST to patients with Medicare in our centers. Qualified patients may even be paid for their participation. Contact us online or call us at 615.224.9800 to learn more and see if you qualify.
After we receive the completed paperwork and deposit, we are typically able to get patients in to see one of our clinicians within a week, some of the more experienced clinicians and physicians may be, at times, longer.
Some of the clinicians begin seeing patients as early as 14 years of age and up. Others only see adults.
We require a $50 deposit to secure your first appointment with us. We allot 90 minutes in the physician or clinician's schedule to review your records and do your evaluation or consultation. If your clinician is in-network with your insurance, our staff will use your deposit after your visit, to offset any co-pays and/or deductibles which you may owe after your insurance claim is processed. If a deposit balance remains after your insurance claim is processed, we will apply your deposit as a credit toward your next visit or you may request a refund for the remaining credit. If the total fees incurred are greater than the deposit amount, you will be responsible for the difference. If you are out-of-network, you will be responsible for the $50 deposit, plus the remaining balance at the time of your visit.
If you need to cancel your first appointment, please do so with more than 3 business days' notice in order to receive a full refund of your deposit. We will process your full refund the same day with proper notice. Insurance will not cover late cancellations or 'no-shows'. If you cancel the appointment late, or you do not show up for the scheduled appointment, you will owe the full amount of the visit regardless if the clinician is in-network or out-of-network. For more information, please refer to our Insurance & Payment Policies.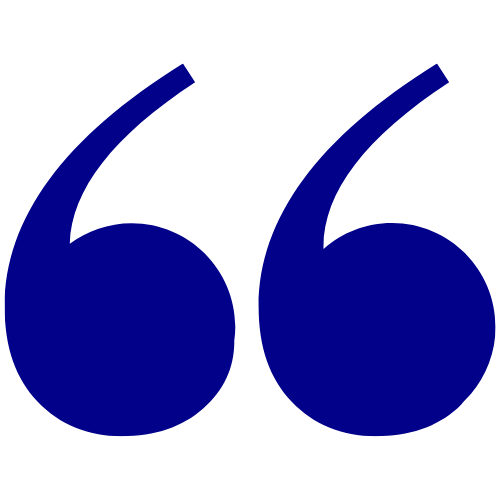 Physician Recommended.
Patient Preferred.
Dr. Cochran at The Neuroscience and TMS center has served as my psychiatric care physician for the past 5 years. I have made tremendous progress while seeing her. She is attentive, thorough, and professional. I refer her to everyone I know in need of psychiatric care because I trust her and her staff completely. I am very thankful to be a patient of the Neuroscience and TMS center.
-CL
This hands down is the BEST doctor's office I've ever been to. Not just on a psychiatric level, but just a medical setting in general. I love Dr. Becker and I'm beyond grateful that I found him. He is very personable and just one of the easiest people to talk to. And the front desk is great too and that goes a long way! So yes, 5 stars! I recommend this to anyone who needs to find a good and relaxed environment for psychiatry.
-MM
Mary is wonderful. She understands my medical condition and truly cares. She listens and comforts you in time of need. She is a true human being and doesn't treat you like a number. She is very professional and knows her stuff.
-AC
Ali was amazing. We have searched for help for years for our son. It was nice for her to listen but then give great advice!! We are in the process of implementing her parenting plan and It is not easy but we can already see a difference!!
-ER
This was a great treatment for me. I have completed TMS therapy numerous times b/c I keep getting better and better. I suffered a traumatic brain injury and was steered towards TMS and it has helped me tremendously…This team knows what they are doing and I'm happy I had the opportunity to do this.
-JP
The staff are 100% committed to the clients' health and well-being. They find solutions tailored to the individual's needs and goals. If I could leave 10 stars, I would. ⭐️⭐️⭐️⭐️⭐️⭐️⭐️⭐️⭐️⭐️
-HH
Everyone from Dr. Becker on down has done an outstanding job. Professional and caring that is hard to find in medicine today and you guys provide both!! And, Emily is a real gem as the TMS tech.
-EPC, MD [VUMC]

Want to learn more about one of our treatments or services?
Need to schedule an appointment or have a question about your care plan?
We're here for you!
Call 615.224.9800, use our HIPAA compliant text line, 615-551-5853,
or simply complete the following contact form and someone will be in touch with you during office hours.