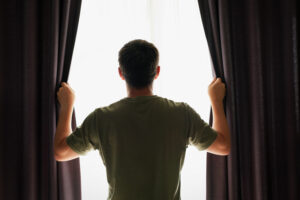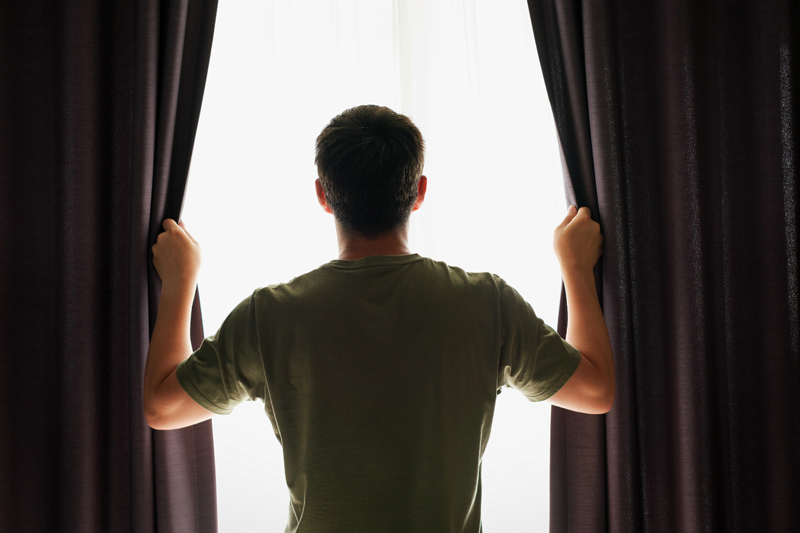 TMS is a safe, non-drug, FDA-cleared treatment that uses gentle magnetic pulses to stimulate underactive areas of the brain, helping to better regulate mood in patients with depression. Often, TMS is even successful at helping treat depression in patients who have not been able to find relief through other methods, such as antidepressants and talk therapy. Read on to learn the answers to some of our patients' most frequently asked questions about TMS.
Watch our Patient Education Series/YouTube Channel to see all of our videos on TMS and more!
What is TMS?
The acronym, TMS, stands for Transcranial Magnetic Stimulation. A TMS device uses an electromagnetic coil to generate a pulsed magnetic field. This pulsed magnetic field creates an electrical field in a small, superficial, part of the brain that has reduced activity in depression. The area of the brain that receives the electrical field propagates its activity in other deeper connected structures. Through repeated TMS treatments the brain learns (is trained) to continue the process, and recovers from depression, anxiety, and other mental health conditions.
Is TMS Right for Me?
TMS is currently FDA approved for depression, depression with anxiety, OCD, smoking cessation, and migraine headaches.  Depression is the most common reason someone might receive TMS treatments. TMS is helpful for people that have failed to respond to at least one antidepressant. Most of our patients experience significant improvement, if not, complete remission of their depressive symptoms.
Is TMS Covered by Insurance?
Insurance will typically cover TMS treatment for depression, depression with comorbid anxiety, and sometimes OCD. Most insurance companies have developed their own criteria to assess whether a patient would qualify for the treatment. Most insurance requires an evaluation and prescription for the treatment with a psychiatrist. Some insurance required 2 or more antidepressant trials but other companies may require more antidepressant trials plus psychotherapy before agreeing to pay for TMS.
Are There Any Side Effects With TMS?
TMS is a very well-tolerated procedure. This is one of the major advantages of TMS over continuously trying new medications. The most common TMS side effect is experiencing a tapping sensation at the site on the head. Sometimes this sensation creates a headache during or following the TMS treatment. Typically, the side effects resolve within the first 3 – 4 days of care. There are very rare reports of TMS inducing a seizure. Most of these have occurred during treatment and were associated with excessive alcohol use, sleep deprivation (less than 4 hours/24rs), or with history of seizure disorder.
What is involved with TMS treatments?
TMS requires a time commitment as the brain needs time to be retrained out of the depression.  TMS is generally administered 5 days a week for 4-9 weeks with approximately six tapering sessions over the last few weeks. Treatments typically last between 18 and 35 minutes a day depending on unique patient determinants. There are no restrictions following the treatments, which means you are able to drive, work, or go about your regular activities after a TMS session.
Are there any reasons I could not receive TMS?
There is only one contraindication: anyone with any implanted ferromagnetic metal objects in the brain cannot receive TMS.  There are other considerations, which can be discussed with the physician in a TMS consultation.
Learn more about TMS on our TMS Treatment Page. 
---
Blog Post Co-Authors
Michelle Cochran, MD, DFAPA
Founder & Chief Medical Officer • Medical Director, Nashville Locations
Dr. Cochran has been living and working in the Nashville area for over 25 years. She supervises the skilled Nurse Practitioners who work in our clinics. She has been offering TMS services since 2011 and lectures and consults nationally and internationally about TMS. She is Board Certified and is a Distinguished Fellow of the American Psychiatric Association. Learn more about Dr. Cochran.
Jonathan Becker, DO
Medical Director, Brentwood Locations
Dr. Becker is a native of Tennessee, born in Memphis. He completed his undergraduate and master's degrees in Developmental Psychology at Tulane University in New Orleans before attending Des Moines University for Medical School. He completed his psychiatry residency program at Vanderbilt University and served as a faculty member there for 7 years before transitioning to our office. While at Vanderbilt, Dr. Becker served as the medical director of the neuromodulation service from 2017-2020. Dr. Becker has also published many psychiatric articles. Learn more about Dr. Becker.